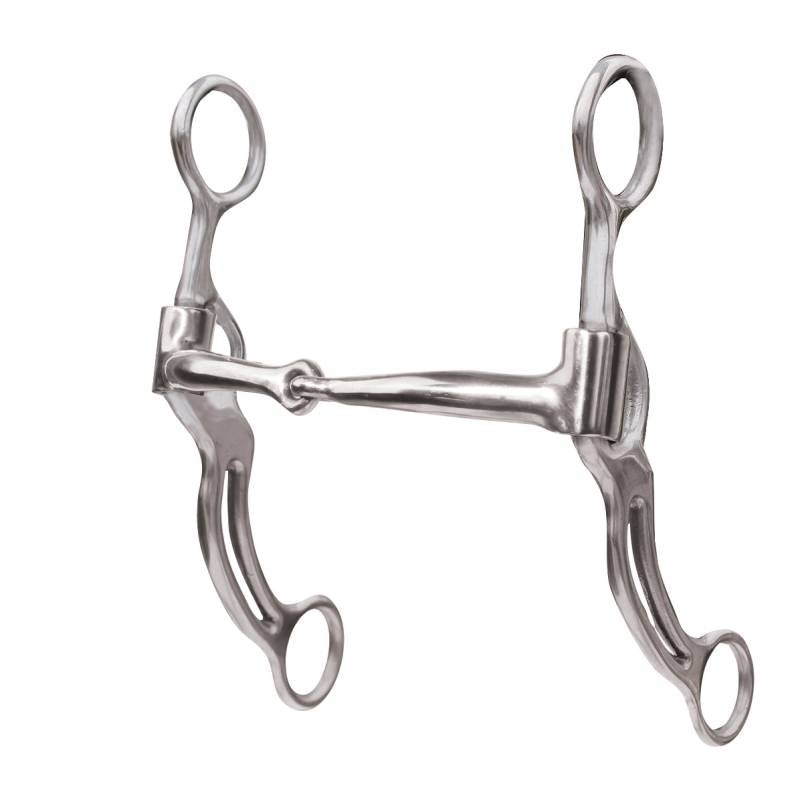 PC 7" SWEPT BACK DOUBLE BAR - SKINNY SNAFFLE
Regular price $99.95 Sale
Provides the same great feel as the 8" shank with a softer, lighter leverage effect. The snaffle is made of 3/8" sweet iron material. The slight bow in the mouthpiece allows for more comfort at rest and a good feel on the pull.
Cheek: 7" Mouth: 5.25"
• All cheeks pieces are stainless steel.
• All mouthpieces are sweet iron.
• These bits will rust when exposed to moisture.
• This creates a sweet taste in the horse's mouth and promotes salivation