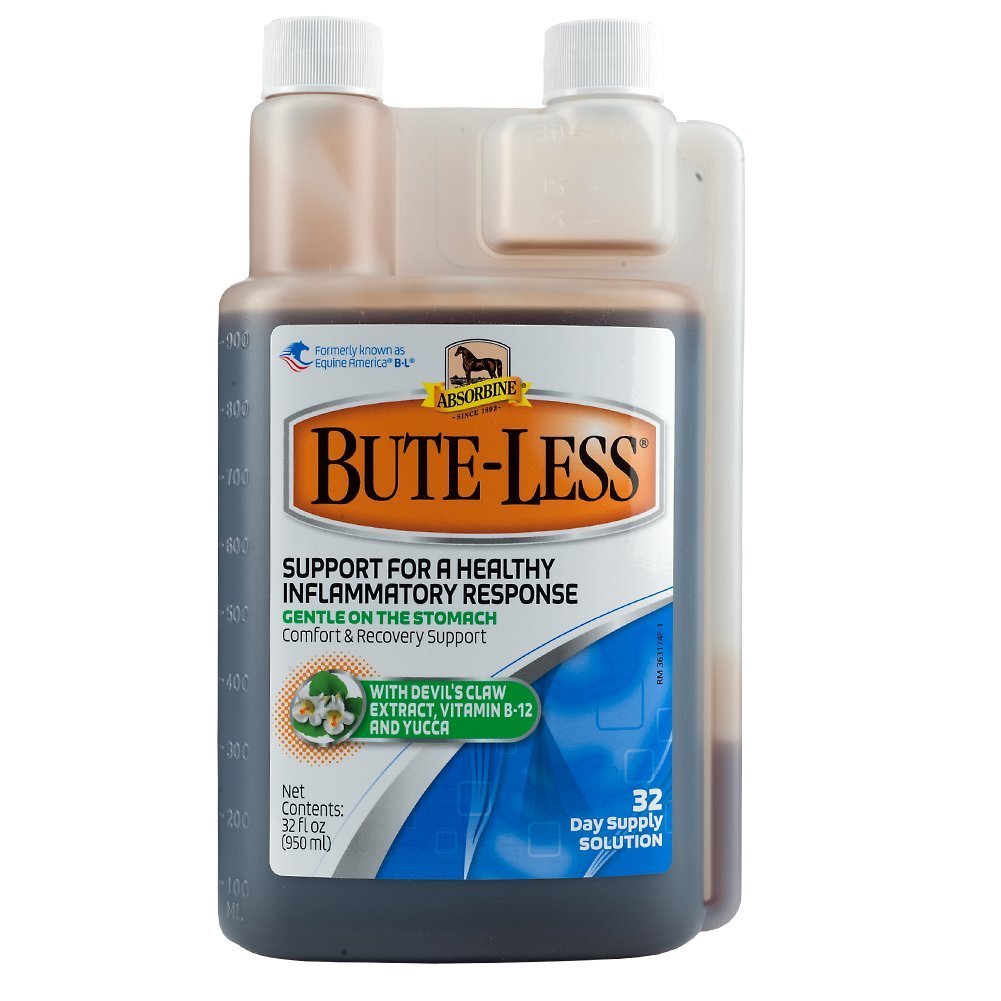 Absorbine Bute-Less Solution 32oz.
Regular price $26.95 Sale
Bute-Less offers your horse support for a solid provocative reaction and facilitates uneasiness connected with activity and maturing. Delicate on the stomach. Contains Devil's Claw, Vitamin B-12, and Yucca. Accessible as a glue, arrangement or in pellets. Once in the past known as Equine America B-L. An autonomous investigative study directed December 2012 found that Bute-Less is successful in overseeing throbs and inconvenience iNelson Wholesalenside of one week. Steeds treated with Bute-Less demonstrated no side effects of stomach bombshell or indications of ulcers on endoscopy at 30 days.
Formerly known as Equine America® B-L®

Contains Devil's Claw, Vitamin B-12, and Yucca

Gentle on the stomach